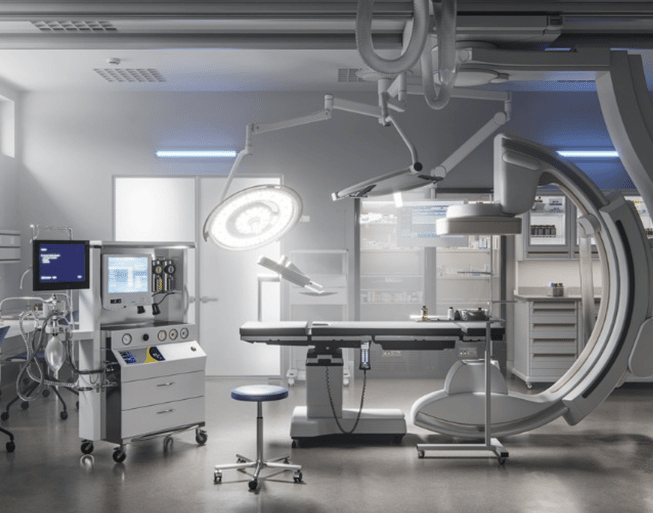 Profile of the company
Bestport Private Equity ("Bestport"), has completed the MBO of medical equipment auctioneer Hilditch Group Limited ("Hilditch"). Headquartered in Wiltshire, Hilditch is the UK's leading specialist in the management, auction and recycling of medical equipment. The deal is the first for Bestport's latest LP Fund II. The deal was introduced to Bestport by Ashley Levinson of WestCountry Capital ("WCC") and this is the first co-investment for WCC. Ashley has joined the board of Hilditch as Chairman and Ole Bettum from Bestport will join the board as Non-Executive Director.
Hilditch was founded in 1990 by Mike and Nicky Hilditch who, over the past 30 years, have built the business into the market leader, establishing strong relationships with over 90% of NHS Hospital Trusts in the UK. The business helps organisations to identify surplus equipment and manage the sale process through to delivery, in order to maximise returns for Trusts. Sales can take place through auctions, private treaties or online. Hilditch also provides additional support services for clients including equipment maintenance and testing, secure data cleansing, asset management services and site clearances. More recently the business has expanded internationally into Germany, France and Spain.
Sector – Healthcare
Location: Wiltshire
Investment type: MBO
Date of transaction: September 2019
Status: Unrealised
We are thrilled to have Bestport and WCC on board to support the future growth of the business. An MBO process can be challenging but Bestport and WCC provided us with the support and guidance that we needed, and we knew early-on that they were the right partners for us. This investment clearly demonstrates our confidence in this market and the future prospects for the business. Most importantly of all, the investment and support of Bestport and WCC will help Hilditch to grow the business both in the UK and internationally.
Mike Hilditch, Founder
Hilditch is a tremendous company with a very strong market niche, and an excellent track record of customer service and growth. We are very excited to be backing the management team through this MBO and supporting their future growth ambitions.
Ole Bettum, Bestport Partner
We are delighted to complete our first deal as West Country Capital and to be working in partnership with Bestport, to support the growth of an excellent business like Hilditch. The South-West market is crucial for the UK, and we're very pleased to be a leading investor of capital into this region.
Ashley Levinson of WCC